November 20, 2012
We westerners set the precedent when it comes to "collateral damage", now the Israelis are reeling out the same tired excuses
Enough is enough. Now we have even "National Infrastructure" Minister Uzi Landau – one of my favourite dogsbodies in the Israeli government – talking about "collateral damage" and the justification for bombing Hamas's broadcasting station. It could be used for transmitting military instructions, he said.
But wasn't that exactly what our own beloved Lord Blair of Kut al-Amara – now, I suppose, Lord Blair of the Holy Land – said after Nato bombed the Serb television station in Belgrade, when Nato, too, was blathering on about "collateral damage"?
We Westerners set the precedents in the former Yugoslavia, Afghanistan, Iraq – trains, bridges, TV stations, wedding parties, blocks of civilian apartments, you name it – and now the Israelis can trot along behind and produce, whenever necessary, the same tired list of excuses we invented for Nato.
It's odd, the way they all get away with it. Lord Blair, whose 92 Business Class trips to the Holy Land have produced a peace beyond all peace, is now talking about how it's in everybody's interest to have a truce – is his face getting a bit skeletal, or is that my imagination? – and a truce, I suppose, we shall have, well over 100 Palestinian and three Israeli dead too late. But is it all worth it? Was the murder by Israel of Hamas's military leader Ahmed al-Jabari in fact not staged to provide an excuse to bomb all those new missiles that Hamas has acquired?
That wise old Israeli owl Uri Avneri – he is 89 years old – thinks this is just the trap that Hamas fell into by launching its preposterous "Gates of Hell" rocket attacks in revenge for Jabari's death. The whole Operation "Pillar of Defence" was about destroying Hamas's weapons – not about the largely ineffective missiles themselves.
Isn't this why Israel gave its operation the name it did? For, despite our constant repetition of "Operation Pillar of Defence", Israeli friends tell me that the correct Hebrew translation of this sick war is Operation Pillar of Cloud. Which makes a lot more sense. For this comes from the Book of Exodus (13:21) – "And the Lord went before them by day in a pillar of cloud, to lead them the way."
I wonder, indeed, if the ridiculous William Hague realised he was doing God's work when he gave his support to this bloodletting?
But this leads me to another little matter. One of the new Israeli lines on the war runs like this. Israel kills "terrorists" by the score along with a handful of "collateral damage" innocents – and the world rages against Israel. Yet isn't the Syrian regime killing Syrian innocents by the thousand every month? Where are the mass protests, the venting of wrath at Bashar al-Assad? What hypocrisy! But of course, this is in itself a hypocrisy. We know the old "Hama rules" of Syria; no one asks us to support them. And comparing Israel's brutality to that of the Assad regime is playing the old Lord Blair game: we weren't perfect in Iraq – but we weren't as bad as Saddam.
No. Israel claims to hold the same values as the supposedly moral West. It says that it is fighting "terrorism" in our name as well as its own. It says it is fighting like us. It is playing by our Western rules. We are all Israelis now; that is what we are meant to say. Hamas is our enemy, as well as Israel's. And so – for this is the effect – we too must be contaminated by the war crimes of Israel's pilots. That, I believe, is why we protest against Israel. Operation Pillar of Cloud must not be committed in our name.
Hamas says a truce deal will go into effect on Tuesday, but Israeli officials have yet to confirm.
Last Modified: 20 Nov 2012 19:22
A Hamas official has said that An Egyptian-negotiated ceasefire in the week-long Gaza conflict will go into effect on Tuesday."An agreement for calm has been reached. It will be declared at 9 o'clock (1900 GMT) and go into effect at midnight (2200 GMT)," Hamas official Ayman Taha told Reuters news agency from Cairo.There was no immediate Israeli comment on the Hamas statement or on the prospect of a ceasefire, although an Israeli spokesperson has said the deal is not quite finalised.
US Secretary of State Hillary Clinton is en route to the region and is expected to meet with Israeli Prime Minister Binyamin Netanyahu on Wednesday.
Al Jazeera's Peter Greste, reporting from Cairo, said that it is best to approach the news with caution.
"It's one thing for this agreement to be signed, it's quite another for it to be implemented," said Greste.
"But here's what we do understand is to be contained in this agreement: Firstly, that Israel has agreed to stop targeted assassinations of Hamas leaders. Secondly, that Hamas has agreed to stop firing rockets over the border into Israel," said Greste.
"Thridly, that the border restrictions into Gaza will be eased, but we don't know quite what that means – we don't know what restrictions will be lifted."
He added that Egypt would be the guarantor of the agreement.
The terms of the truce, first hinted at by Egyptian President Mohamed Morsi, have not yet been disclosed. Egypt has been trying to negotiate a ceasefire with the help of Qatar and Turkey.
Al Jazeera's Nisreen El-Shamayleh, reporting from Jerusalem, said that Israeli media outlets have been quoting unnamed officials who say that Clinton will announce a ceasefire agreement negotiated by the US, Egyptian and the European Union.
"This kind of goes along with what we've heard coming out of Cairo, with the newly-elected president, Mohamed Morsi, hinting to journalists that a ceasefire is imminent," said El-Shamayleh.
US President Barack Obama called on Morsi for the third time in 24 hours on Tuesday to "commended" his efforts to secure a ceasefire in Gaza, the White House said.
"He commended President Morsi's efforts to pursue a de-escalation" in the Gaza Strip, said Ben Rhodes deputy national security advisor.
Meanwhile, UN Secretary-General Ban Ki-moon has arrived in Israel to hold talks with Israeli Prime Minister Binyamin Netanyahu. He will also meet Palestinian President Mahmoud Abbas to discuss the crisis.
'Regrettably, I'm back again in the region only nine months since my last visit, because of violence in Israel and Gaza…the world is extremely concerned at the rising loss of human lives," said Ban.
Earlier on Tuesday, Ban met the Arab League chief, Nabil el-Araby, in Cairo and called for support for Morsi's efforts to mediate a truce in the conflict.
A delegation of nine Arab ministers, led by Mohamed Amr, Egyptian foreign minister, visited Gaza in a further signal of heightened Arab solidarity with the Palestinians.
El-Araby said that a ceasefire is not the the real issue facing Gaza.
"The real problem is not a truce. The real problem that the Arab and Islamic countries and all friendly countries in the world must focus on is ending the occupation," said el-Araby.
The Israeli military has struck more than 1,350 targets in Gaza since attacks began on Wednesday. Since then, 640 rockets have hit Israel while more than 300 others have been intercepted by Israel's anti-missile system.
Over 120 Palestinians have been killed in Gaza, with 920 injured. Three Israeli civilians and one Israeli soliders have been killed in the conflict that has also left dozens of Israelis injured. have been injured.
Israel's media rallies support for war as politicians jump on bandwagon for attack ahead of elections.
Precis
Alongside the military assault on Gaza, the Israeli army has a adopted a new media strategy which has influenced coverage of the war in the Israeli press. Unlike in Operation Cast Lead four years ago, this time Israel decided to allow journalists into the Gaza strip, and has streamlined its process of delivering material from the battlefield to the press conference. The Israeli media has adopted the government's line that only military targets are being hit regardless of the rising Palestinian casualty toll, reported at 115 on Monday night. The Real News' Lia Tarachanky summarizes the coverage of Operation Pillar of Defense in the Israeli press, quotes Editor-in-Chief of Ha'aretz Aluf Benn, and speaks to Michael Omer-Man, the Head of the Newsdesk at Jerusalem Post Online. Omer-Man is also the author of the analysis and news blog Notes from a Conflicted Land
EDITOR: Some hope for an early ceasefire
It seems that even the Israeli leaders are at last realising that a ground offensive will be a deadly mistake. One hopes the international pressure will bring them to a ceasefire today, but there is no telling with such war criminals. As their deluded Jewish population supports the murders with over 90% showing, they can afford to go on killing. Lert us hope it all ends today, but for how long, no one can say.
In the meantime, protest around the globe is spreading like bushfire. Below is one example – the Students at SOAS have occupied in support of Palestine!
SOAS students today occupied their university in solidarity with the people of Gaza. This followed an overwhelming vote of support at a packed union general meeting.
Over 100 Palestinians, including 24 children have been killed thus far over six days of Israeli bombing. The Israeli Interior Ministry has declared its intent to "send Gaza back to the Middle Ages" and continues to threaten a ground invasion.
The unjustifiable comments made by the UK's Foreign Secretary William Hague that Hamas are principally at fault for the current violence, and the British government's deplorable record on defending Palestinian rights demonstrates our government's tacit support for Israeli aggression. In light of this, the SOAS occupation calls on all students in Britainr and the anti-war movement at large to take action in solidarity with the people of Gaza.
The primary demands of the occupation are that the SOAS Director, Paul Webley, condemn William Hague's recent statements, implement an ethical investment policy, cultivate academic  partnerships with Gazan universities and that there be no repercussions for SOAS staff and students involved in the action.
The people of Gaza are not just numbers. They are people with families, aspirations and rights and we occupy to defend their right to live, and live in peace.
EDITOR: On November 15th, when a small left-wing demonstration stood in King George street in Tel Aviv, a large and vocal group of Nazis, followers of the MK Michael Ben-Ari, have called for the total destruction of Gaza. The MK, who is mad beyond description, has asked Netanyahu to remove Gaza from the map, and 'bring' thousands of dead Palestinians. Unfortunately, there is no subtitled version of this toxic video, so only Hebrew speakers can properly 'enjoy' it. Nonetheless, I suggest to you to view it, as I believe it is easy top understand, just by listening to the tone of the mob led by this criminal politician:


The Israeli attack on Gaza
Statement Arab Educational Institute
Bethlehem

Israel's forces of occupation are attacking Gaza, kill civilians, terrorize children, women and elderly people, and destroy the infrastructure. The escalation goes on and rockets continue to be launched from Gaza.
The timing of the Israeli attacks seems to be no coincidence. They come before the Israeli elections. The local, regional and international circumstances are not positive. For more than 64 years the international community has been unable to stop Israeli attacks and has refused to implement the relevant UN resolutions and international laws that support the just cause of the Palestinians, and to reach a just peace.
We call on the UN to issue a resolution for an immediate ceasefire. At the same time, there is no way to get out of this terrible escalation unless, first, sanctions are imposed on Israel as long as international laws and human rights conventions are violated. Secondly, the Palestinians should come back to form a national unity government and take a unified political stand. Thirdly, it is necessary to put more pressure on the old and new Arab regimes to support the Palestinian people in their just national struggle to end the occupation and build a free democratic state with Jerusalem as its capital. The UN should send an international force to pave the way for an Israeli withdrawal from all occupied territories.
Let us all pray, raise our voices and put pressure on our leaders to come back to a real dialogue and end our internal division as a first step towards confronting the present challenges. May God help us all to take serious action in order to stop the ongoing atrocities against our people in Gaza.
We also appeal for immediate local as well as Arab and international humanitarian and financial support needed to support our people's sumud or perseverance, in addition to the restoration of our human and material infrastructure.
Arab Educational Institute
19 November 2012
Bethlehem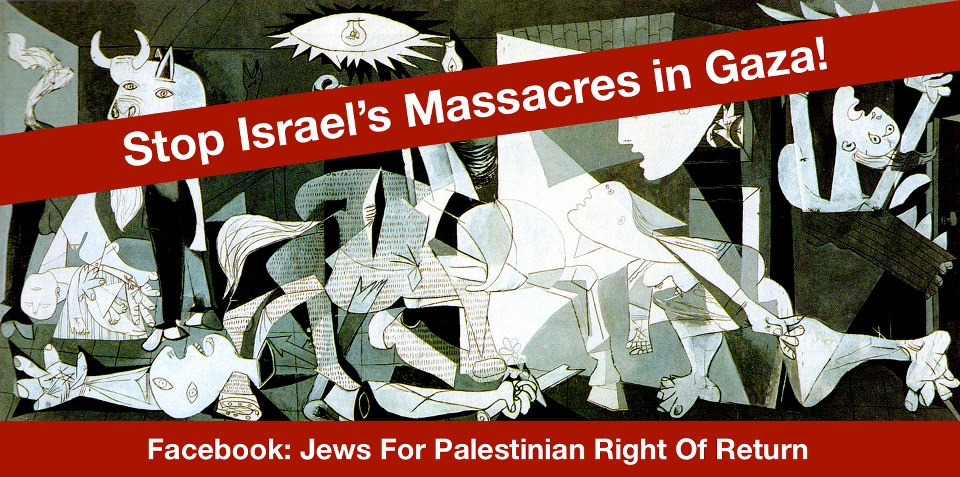 Israel has put plans for a ground operation in Gaza "on hold" to give talks to secure a truce with Hamas militants a chance, officials say.
It is understood Israel has set a Thursday deadline for the Egypt-brokered talks to succeed.
The current conflict began last Wednesday when Israel killed Hamas's military commander, saying it wanted to end rocket attacks on Israel.
More than 110 Palestinians and three Israelis have been killed so far.
Israeli ministers met late into the night to discuss Egyptian truce proposals, as officials are due to restart talks in Cairo.
Israeli troops are massed along the border, raising fears of a ground offensive similar to that of 2008-09.
Jon Donnison
BBC News, Gaza City
In Gaza City this morning, the normally bustling and traffic filled streets are once again quiet. People are staying indoors following the news on TV and trying to keep safe.
On the city's main tree line boulevard known to locals as "the Champs Elysee of Gaza" shops have their shutters down, closed for business. People are complaining of rising fuel and food prices.
Deep large craters can be seen, the product of almost a week of violence.
The constant sound of Israeli drones can be heard above. In Arabic they're known as Zananna, literally "whining child". For Gazans they're an irritation but also a worry. Occasionally Israeli warplanes zoom overhead.
It feels quieter today with Israel's attacks less intense. The relative quiet should continue during a short visit by Arab League foreign ministers today. The push for a ceasefire continues. Everyone in Gaza is asking if and when it will come.
However, Israeli officials say that any possible ground invasion of Gaza has been put on hold while the ceasefire talks continue.
A spokesman told the BBC that Prime Minister Benjamin Netanyahu had telephoned US President Barack Obama.
"Israel wants talks to succeed but we're prepared to go into Gaza," the spokesman said.
US Secretary of State Hillary Clinton is due in Israel for crisis talks.
Mrs Clinton was to underline that "the best way to solve this is through diplomacy, so that you have a peaceful settlement that ends that rocket fire and allows for a broader calm in the region", said Mr Obama's Deputy National Security Adviser Ben Rhodes.
Meanwhile, the UN Security Council is debating a statement calling on both parties to stop attacks and address humanitarian needs in Gaza.
More explosions are being reported in Gaza – after a night during which the Israeli military said it had carried out about 100 strikes mainly on smuggling tunnels and underground rocket-launching facilities. Hamas officials say seven people were killed.
UN Secretary General Ban Ki-moon: "Families and children are dying as a result of senseless violence"
A father and his two sons – thought to be two and four – were killed overnight, Hamas health ministry officials said.
More than 60 rockets have been fired from Gaza toward Israel so far on Tuesday – some managed to get through Israel's Iron Dome interception system, Israeli officials said.
One landed on a parked bus in Beersheba and a house in Ofakim. Later a soldier was "moderately wounded" from shrapnel in Eshkol, southern Israel, the army said.
Regional risk
UN Secretary General Ban Ki-moon met Arab League Chief Nabil al-Arabi in Cairo on Tuesday.
"I'm here to appeal personally for an end to the violence and to offer my ongoing efforts to achieve a ceasefire. I'm also here to offer my heartfelt condolences to many civilians, especially to families of victims who were killed," Mr Ban told a joint news conference.
He is due to travel to Israel later on Tuesday. Mr Ban warned against a ground operation in Gaza.
"Further escalating the situation will put the entire region at risk," he said.
Egypt has been trying to broker a ceasefire with the help of Qatar and Turkey.
Turkish Foreign Minister Ahmet Davutoglu and Arab foreign ministers are expected to visit Gaza on Tuesday.
The content of the Egyptian plan is not known, but both Israel and Hamas have presented conditions.
Israel's demands include no hostile fire of any kind from Gaza and international efforts to prevent Hamas from rearming, while Hamas is demanding an end to the blockade on Gaza and "Israel's assassinations".
The search for a ceasefire is now urgent
The BBC's Kevin Connolly in Jerusalem says the Cairo talks – in which Egyptian intelligence officials are meeting separately delegations from Israel and Hamas – appear to be at a crucial stage.
It is the sequence of events involving the key measures of the plan, such as a cessation of attacks and easing the blockade on Gaza, that may prove a stumbling block, he adds.
Meanwhile, UN Security Council members have been debating a draft statement on Gaza and are awaiting a response from their governments.
On Monday, US President Obama spoke to his Egyptian counterpart Mohammed Mursi and Mr Netanyahu, discussing ways to de-escalate the situation, the White House said.
Khaled Meshaal, political leader of the Islamist movement Hamas which controls Gaza, said that a truce was possible in Gaza – as was further escalation of the conflict.
Hamas seized control of Gaza in 2007, a year after winning a decisive victory in general elections. Israel withdrew from the strip in 2005 but maintains a blockade around it.
Israel, as well as the United States and the European Union, regards Hamas as a terrorist organisation.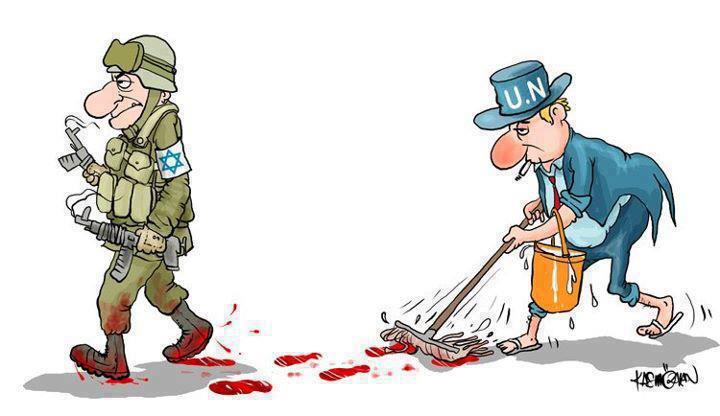 EDITOR: The resistance continues!
Despite the strongest army in the Middle East, despite the advanced technology, despite the 200,000 Israeli soldiers surrounding Gaza, and the thousands of advanced bombs raining on them, Gaza defenders continue to send their rockets to Israel. Of course, the rockets are primitive and do not pose a real danger to Israel, but their psychological effect may well assist in bringing about an early ceasefire!
Gaza militants renew rocket fire toward southern Israel; Palestinians report 5 killed and 10 wounded in IDF strikes in Gaza; Hamas, Islamic Jihad chiefs in Cairo to discuss details of possible cease-fire; U.S. Secretary of State Hillary Clinton due to come to Israel to discuss Gaza operation; top Israeli ministers decide to give more time for cease-fire efforts; IDF strikes 100 targets in Gaza overnight.
By Haaretz     | Nov.20, 2012
A decision on whether to launch a ground invasion of Gaza has been put off by at least a day, after Israel decided Monday to give the Egyptians more time to try to broker a cease-fire with Hamas, a senior Israeli official said.
The head of Hamas' political bureau and Islamic Jihad secretary-general plan to meet with Egyptian intelligence chief Gen. Raafat Shehata again on Tuesday, in an attempt to finalize details of a cease-fire agreement. The talks in Cairo, which are being led by Shehata, are expected to be decisive. The Israeli delegates to the talks plan to return to Cairo today to present Israel's response to demands being made by Hamas. Senior Egyptian officials told Haaretz that the sides are very close, but that some more flexibility is needed from the Israeli side.
U.S. Secretary of State Hillary Clinton and UN Secretary-General Ban Ki-moon are expected to arrive in Israel on Tuesday, where they will meet with Prime Minister Benjamin Netanyahu on Wednesday.
More than 60 rockets were fired from the Gaza Strip toward southern Israel on Tuesday morning. The Palestinians reported that five people were killed in the Strip on Tuesday morning.
EDITOR: Who died in Gaza?
The article by Amira Hass was written last night. Since then the dead number more than one hundred people.
Immediate confirmation of all the names of the casualties is unlikely and the figures provided by various sources do not always match up, making the question of precisely how many Palestinians were killed and who exactly they were a tough one to answer with precision.
By 
Amira Hass
| Nov.20, 2012 | 3:10 PM | 
 65
A resident clearing away debris after an Israeli air strike on a Gaza City sporting center on Nov. 19, 2012. Photo by AP
Farmers on their way to sell vegetables in the marketplace, vendors of purified drinking water and people who just happened to live too close to the targets of Israeli air strikes were among the 34 Palestinians estimated to have been killed in Israel Defense Forces attacks in the past two days alone.
Just six of those casualties have been confirmed as members of militant groups.
Among the Palestinians killed in Gaza this week are the 12 members of the Daloo and Manzar families, including four small children, who died when an Israel Air Force pilot bombed their home by mistake, according to the IDF.
Between 94 and 96 Palestinians are estimated to have been killed between the beginning of Operation Pillar of Defense and 6 P.M. Monday, at least 58 of them civilians and at least 18 of them children.
The figures were gathered by the Palestinian Center for Human Rights, the Al Mezan Center for Human Rights and medical sources in Gaza.
Immediate confirmation of all the names of the casualties is unlikely and the figures provided by various sources do not always match up, making the question of precisely how many Palestinians were killed and who exactly they were a tough one to answer with precision. Collecting that information requires visiting homes that were hit, as well as hospitals and open areas, a project made all the more difficult by the frequent explosions in the densely populated residential areas of Gaza.
Meanwhile, Palestinian sources confirmed that Israel has been warning Gazans when they are about to attack a home, giving civilians a chance to flee.
Around 1 A.M. yesterday, the IAF fired three small warning rockets on a five-story Jabalya home before razing it in an air strike. Several of the residents said they also received warnings from the IDF on their cell phones.
Many residents of that building and those nearby fled the area in time to escape injury, although 15 people, including four children, were hurt in the air strike. Some 18 buildings in the area were badly damaged.
Observers said when air strikes cause such extensive damage, it indicates that explosives were concealed in the area. This has neither been confirmed nor ruled out.
But IAF warnings of an impending attack do not always give Gaza residents enough time to get away.
At about 2 A.M. yesterday, the IAF fired warning rockets at an empty home in the Zeitun neighborhood. The building exploded about a minute later, trapping members of the neighboring Abu Zur family inside their home and killing a 5-year-old boy, Mahmad Iyad Fuad Abu Zur, along with two men and a woman: Ahad Hamdi Samil Katati, 38; Sahar Fadi Assad Abu Zur, 21; and Nasma Halmi Salam Abu Zur, also 21.
Twenty-eight family members were injured in the attack and 20 homes were partly damaged.
In addition to the nearly 100 Palestinians killed since Pillar of Defense began, some 700 Palestinians have been wounded in that time, including at least 215 children.
An estimated 585 buildings have been damaged in the explosions, including 46 that were totally demolished, according to Al Mezan.
Four Gaza farmers are among the Palestinians killed in two separate Israeli air strikes yesterday morning.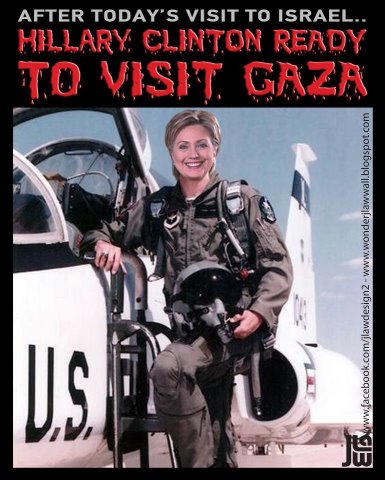 Shortly before 6 A.M. Rahman Attar, 51, was killed in Beit Lahia on his way to the Jabalya market. About 90 minutes later, a truck full of tomato crates was struck by a missile in Dir al-Balah, killing the driver, Tamer Rashdi Mohammed Bashir, 31, and the two passengers, Amin Zahdi Ibrahim Bashir, 41, and Rashid Alin Attia Abu Amra, 51.
A woman from Beit Hanun said yesterday that to buy food at the Jabalya market she had to evade her daughters, who had heard news reports about the farmers' deaths and didn't want their mother to take the risk of going.
On Sunday afternoon the IAF fired two missiles on a vehicle distributing purified water to the Beit Lahia area, killing the driver, Suhail Ashur Mohammed Hamada, 42, and his 10-year-old son.
An estimated 95 percent of the water in Gaza is not fit to drink, forcing residents to buy purified water or receive it from their municipality.
Another 10-year-old boy was killed along with his father later Sunday, while they were trying to fix a pipe on the roof of their home in Jabalya. Missile or bomb fragments often cause damage to pipes and water heaters, and residents risk their lives to go up on their roofs in an effort to fix them. At 10 P.M. Jalal Nasser, 42, and his 10-year-old son Hussein were killed by an Israeli missile.
Later that night, a 31-year-old man whom relatives described as mentally retarded was killed in an air strike while standing near his home in Saja'iyya.
Submitted by Ali Abunimah on Tue, 11/20/2012 – 14:27
A Palestinian man cleans up after a UN food distribution center was badly damaged in an Israeli airstrike on Jabalia refugee camp in the northern Gaza Strip on 18 November.
UNRWA, the UN agency for Palestine refugees, has hit back at Israeli allegations, made through social media, that it allows schools it runs in the Gaza Strip to be used by Palestinian forces to launch rockets towards Israel.
"The United Nations Relief and Works Agency for Palestine Refugees in the Near East (UNRWA) denies allegations made online by the IDF Spokesperson that Palestinian militants are using UNRWA schools or facilities in Gaza to fire rockets into Israel," the agency said in a press release today.
The statement came on the seventh continuous day of Israeli bombardment of the Gaza Strip, which has so far claimed 124 lives, more than two dozen of them children, and injured over 800 people.
Israel's "creation" of video footage for propaganda
Screenshot from an Israeli army propaganda video shows an animation of a UN-run school being used to launch rockets.
UNRWA criticized Israel's fabrication of material and its dissemination via social media:
On 17 November 2012 at 22:16, the Israeli Defense Forces tweeted from theirofficial Twitter account (@IDFSpokesperson) a link to a video hosted on their official YouTube channel, featuring an animated film that depicts militants firing rockets from a school clearly marked with the UNRWA insignia.

UNRWA is concerned about the creation and use of footage that wrongly suggests that UNRWA is allowing its premises to be used for terrorist activities in the current conflict and the unauthorised use of its logo in computer-generated material. In a situation of conflict these allegations have potentially grave consequences. UNRWA takes with utmost seriousness the neutrality of its installations, particularly in times of heightened violence.
False allegations, but real death, injury and damage to UNRWA affiliated persons and facilities
Israel has long alleged – without evidence – and using fabricated graphic material thatschools and hospitals are used as military sites, in order to justify its frequent attacks on them.
UNRWA said in an 18 November situation report that among its facilities damaged in the ongoing Israeli attacks, were the Shejaya Elementary Co-ed School which sustained severe damage to the boundary wall and the school building.
Marwan Abu El Qumsan, an Arabic teacher in his early fifties, at UNRWA's Preparatory Boys School in Jabalia, was killed while in his car in an Israeli airstrike on 15 November, and on 18 November a Grade 4 student died following an Israeli air attack in an open area near Beach Camp.
Separately, UNRWA said that its workers have rebuilt a food distribution center in the Jabalia refugee camp badly damaged in an Israeli airstrike on 18 November.
Yishai has urged the IDF to send Gaza back to the Middle Ages, and destroy the enclave's infrastructure.
Nov.20, 2012
The public debate on Operation Pillar of Defense has been slightly more restrained than during similar operations in the past, giving the impression that Israeli society has matured and moderated. Interior Minister Eli Yishai is the notorious exception. In the past few days he has missed no opportunity to rant, rave and rile people up.
Yishai has urged the Israel Defense Forces "to send Gaza back to the Middle Ages" and destroy the enclave's infrastructure. Yishai supports a sweeping ground offensive in the Strip.
Of all the ministers, the one whose party represents a dark, medieval culture is inciting us to send Gaza back to those very days. Many of his party's elected officials and voters don't serve in the IDF, yet their leader is exhorting the IDF to get entangled in Gaza, kill and be killed.
Yishai isn't the only one making radical proposals. Transportation Minister Yisrael Katz and other politicians have said unacceptable things. But Yishai is the most prominent – he's a deputy prime minister.
Yishai makes these statements solely to curry favor with his voters. He has always done so, inciting and instigating, sowing hatred and fear against the migrants from Africa, gay people and other minorities. Society should have sent Yishai packing long ago. The prime minister also bears responsibility – he should have reprimanded his deputy. Yishai speaks for the government and the state.
Since 1948 Gaza has been a disaster area. Poverty, population density and misery ruin its residents' lives. Many of them are refugees – add to that the Israeli occupation, the severance from the West Bank and the blockade.
Destroying Gaza's already meager civil infrastructure isn't only inhuman and a war crime, it doesn't do Israel any good. Israel has tried it more than once. It has demolished roads and bridges, destroyed power stations and water supplies and turned the lives of Gaza's 1.5 million people into hell.
As a result, Hamas has only grown stronger, the people's suffering has worsened and with it the hatred for Israel. Israel should seek the complete opposite: Gaza's prosperity. So anyone who wants to "send Gaza back to the Middle Ages" is a despicable politician and a bad adviser.
EDITOR: History repeating itself
Just to prove that the conflict has not started last week, in 2005, in 2001, in 1967, or even in 1948! Read below, evidence of newly found documentation in Turkey, of the methods of the colonisers since 1890. They have not changed. They just became larger and stronger.
Petitions sent by locals to the Ottoman sultan in Istanbul reveal the complexity of early encounters between local villagers and new European immigrants.
By 
Nir Hasson
| Nov.04, 2012 | 7:25 PM | 
 27
The Ottoman Sultan Mehmet V. Photo by P.S. Rogers
A deadly clash arose over grapes.Photo by Haim Taragan
In the history of Zionism, the Zarnuka incident of 1913 has gone down as one of the first violent encounters between Jewish settlers and the local Arab population.
The clash, which left two Jews and one Arab dead, broke out between Rehovot settlers and residents of neighboring Zarnuka. It appears that members of "Hashomer," the newly founded Jewish defense organization, confronted two villagers who were stealing grapes from a vineyard belonging to Rishon Letzion settlers. The confrontation led to a mass brawl and ensuing acts of revenge.
The Halutzim naturally wrote their version of events: "One day, during the grape harvest, two Zarnuka thugs, sons of wealthy families, passed through the vineyards of Rishon Letzion, on their heavily loaded camels, and on their way, reached out to harvest some of the grapes," author Moshe Smilanski wrote. "One of Hashomer guards, from Jerusalem, a new 'green' recruit, confronted them. Realizing he was no hero, the Arabs ridiculed him, and even took his gun and beat him up."
As in so many incidents that enfolded in the early years of Zionism, often researchers have only had access to the version of events written by the Jewish side. At times, one could find another narrative – the official account of events as recorded by the local Ottoman administration. Still, a new document referring to the Zarnuka incident was discovered recently by researcher Yuval Ben Bassat, in the Istanbul Archives, a petition written to Sultan Mehmet V by heads of families in the area.
The petitioners present themselves as, "We, the residents of villages neighboring with the Jewish colonies of Daran [Rehovot] and Lun Kara (Rishon Leztion)," and complain that the Jews "wanted to strip the camel owner of their clothes, money and camels, but these men refused to give their camels and escaped from Lun Kara with their camels, protecting each other [to seek refuge with] men of the law… The above mentioned Jews attacked our villages, robbed and looted our property, killed and even damaged the family honor, all this in a manner we find hard to put in words."
The villagers continue to voice their grievances about the Jewish attitude, the amassing of forbidden arms in the Jewish colonies, and even of bribery: "By payments they do whatever they want, as if they have a small government of their own in the country."
The Zarnuka petition is but one of thousands of petitions sent from Palestine to Istanbul at the end of the 19th and the beginning of the 20th century. A reading of this correspondence sheds light on the way rural Arabs viewed the first Zionist settlements, as well as irreconcilable differences between the local population and the new European immigrants.
A huge gap is evident concerning the concept of land and property. As far as the Jews were concerned, purchasing the land from its owners – usually landowners who lived elsewhere – gave them full control of all rights concerning the land. The local Fellaheen and Bedouins saw things differently, however. They believed that the fact that they had lived and cultivated the land for centuries granted them rights on the land.
Thus, for example, in 1890, a Bedouin tribe who cultivated the lands that would later be Rehovot, wrote: "Lately, the supreme government has sold the place to certain people of the land. We did not protest since the new owners of the land clearly knew that the place was cultivated and handled by us for many centuries… but, still in this condition, the land was suddenly sold to a group of foreign Jews [Asralin] who arrived with funds… They began to expel us from the land we lived on… the farm, which was ours since the times of our fathers and grandfathers, was forcefully taken from us by the strangers who do not wish to treat us according to the accepted norms among tillers of the soil, and according to basic human norms or compassion.
In short, they will not accept us, even as their slaves." The tribe requested that the sultan issue a decree allowing them to remain on their lands, or, alternatively, allocate other land for them.
In a paper soon to be published in the prestigious Catedra periodical of the Institute for the Study of Eretz Israel and its Settlement, Ben Bassat presents the Jewish point of view on this event: According to the Jews, they were the owners of the lands that were bought through Yehoshua Hankin, who was responsible for many land purchases. As a gesture to the Bedouins, they enabled them to continue cultivating the land for a certain period of time.
"We understood that after purchasing the land, paying its price and receiving the purchase deed from the government – then we are the owners of the land, and no one else has a say about it," Levin Epstein, head of the Rehovot settlement committee, wrote in his diary. "We asked them to leave the land, and they argued that they had leased their lands for two years and have planted seed only once, for the summer harvest, and therefore are entitled to plant winter seeds, harvest and thresh them, a process that would last all summer, and only then will they leave… Hankin told us that the Bedouins are right. So we then compromised with the Bedouins, and agreed that they would remove their tents from our land, but could come and cultivate the leased land until they reap their winter grain. Thus, the first conflict between us and our neighbors ended well."
The petitions were discovered by Ben Bassat in the Istanbul archive as part of the research for his Ph.D at the University of Chicago, which focuses on the relations between the Ottoman Empire rule and the Arab population of Palestine. The petitions were a common means of voicing grievances to the rulers. As modern times set in, with the invention of the telegraph and the improvement of the mail delivery system, petition became ever more accessible. "This is a deep-rooted ancient Islamic method," says Ben Bassat, "But if once, you had to approach the ruler by yourself or send a delegation, people discovered they could simply go to the post office and send a letter. That discovery vastly increased the volume of the requests."
Ben Bassat found thousands of petitions from Palestine during the Ottoman rule, the vast majority dealing with other issues, apart from the conflicts with the Jews. Most petitions protested taxing, abuse by governmental clerks, and complaints against other Arab groups. Ben Bassat, who now teaches at Haifa University, is soon to publish a book based on the study of these petitions.
The petitions were formulated by professionals, the "azrohalajes," who had knowledge of the proper style for writing such petitions and boasted the rhetorical means of getting the message across to the regime. Ben Bassat says that, for the first time, the professional writers gave a voice to a practically mute population.
In contrast to the Jewish settlers, the vast majority of local villagers did not read or write, and after their villages were destroyed in 1948, and they dispersed, only few oral accounts remained. In the first decades of Zionist settlement there was little Arabic-language press. These petitions – or rather their translation to Turkish in the Empire Archives – are an almost sole witness of life under the Empire as perceived by Ottoman Palestine Arabs.
The petitions reveal that in contrast to present concepts, the rural Arab society was more cohesive and organized than previously thought. Thus, for example, only four days after the violent incident at Zarnuka, dozens of Mukhtars, leaders of villages, came together to sign a petition to the sultan, revealing networks for passing information and cooperation between the villages.
"This is the first time we see how they describe things from their point of view, "Ben Bassat says." It's not a matter of being for or against Zionism – it simply shows how complex this meeting was, and that can't be learned anywhere else."
It's still too early to sum up Israel's operation in Gaza, but one can say with certainty that while Hamas may have suffered military blows, it has emerged as the party that Israel is negotiating with; Abbas and his Fatah faction have become irrelevant.
By 
Avi Issacharoff
| Nov.20, 2012 | 1:54 PM | 
 7
Hamas Leader Khaled Meshal gives a press conference at the Journalist Syndicate building on November 19, 2012 in Cairo. Photo by AFP
Indications from Cairo are that a cease-fire between Israel and Hamas is getting closer. Senior Egyptian officials confirmed to Haaretz that most of the clauses have essentially been agreed upon, and that during a planned meeting between Egyptian intelligence chief Gen. Raafat Shehata and his aide, Mohammed Ibrahim, with the heads of Hamas and Islamic Jihad, Khaled Meshal and Ramadan Shallah, the last details will be ironed out.
From the Israeli side reports that Israel is seeking a cease-fire as soon as possible are also starting to leak out. Perhaps the clearest sign of all that the end of the fighting is near is Hamas' attempt to "burn awareness" on everyone's brains by sending a barrage of 16 rockets toward Be'er Sheva Tuesday morning, and then another small volley at the capital of the Negev soon afterward.
It's still too early to sum up Operation Pillar of Defense, but one can already say with certainty that while Hamas may have suffered military blows during the fighting, it has emerged stronger diplomatically. It is being courted by the heads of all the Arab states and even Israel is seeking to avoid confronting it directly in a ground war.
Hamas has survived the Israeli pounding and despite the initial shock it suffered with the assassination of Ahmed Jabari, it has shown signs of recovery and more importantly from its perspective, of survival. Hamas is the Palestinian organization with which Israel is negotiating, whether by fire or by diplomatic channels, while its great political rival, Palestinian Authority President Mahmoud Abbas and his Fatah faction have become irrelevant – as stated outright earlier this week by Strategic Affairs Minister Moshe Ya'alon and Transportation Minister Yisrael Katz. Those two, of course, managed to forget who made Abbas irrelevant and prefer to ignore his critical role in keeping the West Bank quiet.
The only Israeli minister who seemed to maintain Abbas' relevance was Foreign Minister Avigdor Lieberman. He linked Abbas to Hamas' military efforts and argued that while the Gaza group was initiating physical terror against the State of Israel, Abbas was conducting diplomatic terror. At a time when Palestinian, Arab, and international public attention is focused in Gaza and seems to have forgotten the UN Security Council petition Abbas is filing in only nine days to get the PA's status upgraded, Abbas probably should thank Lieberman for keeping the PA president on the world agenda.
Another central point that bears noting is the very significant role being played by the "new Egypt" under Mohammed Morsi and the Muslim Brotherhood in maintaining regional stability. During a press conference on Saturday in Cairo, Israel got one of its biggest shocks of the war, when Morsi actually uttered the word "Israel," even as he stood next to no less than Turkish Prime Minister Recep Tayyip Erdogan.
Morsi, despite being a senior Muslim Brotherhood official, has become the key to preserving quiet in the south and especially to restoring the quiet. It turns out that Israel needs the new Egypt just as much as it needed the old Egypt.
Also interesting is the fact that although the Muslim Brotherhood now rules Egypt, relations between Cairo and Gaza have never looked so bad. Hamas has embarrassed Egypt again and again during this latest round of fighting.
It started during the visit of Egyptian Prime Minister Hesham Kandil to Gaza, during which Hamas promised not to fire any rockets, but in fact launched several rockets while he was there. When Kandil came to visit the hospital in Gaza City, Hamas men hastily placed the body of a dead Palestinian child in his hands; not only was the Egyptian prime minister taken aback by the move, he had no idea what to do with himself in that situation. And of course, there's the fact that the demands being made by Hamas to agree to a cease-fire are not being directed only at Israel, but at Egypt, from which it is demanding that the Rafah crossing be opened to the passage of both people and goods.
After nearly seven days of fighting, Israel and Hamas find themselves at more or less the same point as when Pillar of Defense began. Hamas is still alive and kicking and will presumably continue to smuggle weapons into Gaza. By the next big round of fighting, it will have acquired more rockets that have even longer ranges. On the eve of the Israeli general election, the Netanyahu government just wants Gaza to stay quiet, and will presumably ask for the same thing after the voting.
What stands out is the mutual interest of both sides: Hamas, if it extracts some easing of the blockade, will be able to maintain its control of Gaza unimpeded and strengthen its political position. And the Netanyahu government will argue that "the security situation has never been better." The Israeli government will continue to ignore Abbas and instead nurture the quiet with Hamas.
And for the umpteenth time, Hamas will have proven to the Palestinian public that the Jews only understand force.